Thelma Ritter:
Record for Most Best Supporting Actress
Nominations Without A Win
(Six Nominations)
This is the third part of a seven-part retrospective on the 2016 Academy Awards. Today, I look at the Best Supporting Actress of 2016 nominees.
The nominees are:
Viola Davis:
Fences
Naomie Harris:
Moonlight
Nicole Kidman:
Lion
Octavia Spencer:
Hidden Figures
Michelle Williams:
Manchester By the Sea
Viola Davis
Davis has had a long time with
Fences
, having played the part of Rose on Broadway (and winning a Tony for it). It's not a big or showy part really. More often than not, she is a silent or supportive partner to Denzel Washington's Troy. However, Davis' strong performance comes from communicating Rose's emotions, her anger, her grief, and her love for her man with her face and her eyes. Davis is a national treasure, and she makes Fences a wonderful thing to watch, even if it doesn't break far from its theatrical roots.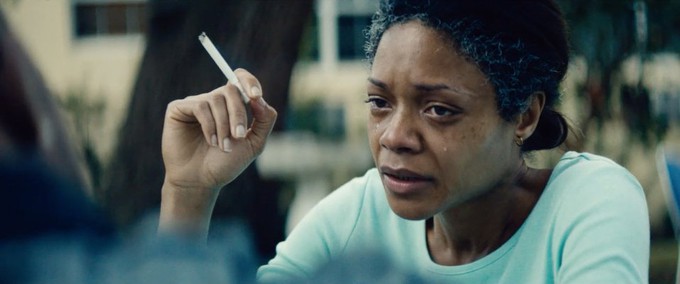 Naomie Harris
Give Harris credit: she never makes you doubt she's anything but this troubled, lower-working class drug addict as opposed to the glamorous British woman she is. She is generally unsympathetic as Paula, who is horrible to her son (though whether she's horrible because of her addiction or because she suspects he's gay I'm not sure). Her moment comes at her last scene, where a clean and sober Paula begs forgiveness. Seeing the mix of repentance and regret within her, and the fact that there are no easy, pat resolutions to the chaos she created, tears at you.
Nicole Kidman
For a while, Kidman was lost in a mix of glamorous parts or just bombs. One of two previous Oscar winners on our slate, Kidman looked as if she was relegated to perpetual also-ran, a figure known as a star but not an actress. Good for her for turning that around and delivering a strong, heartfelt performance as Sue Brierley, adoptive mother of our main character. She was a regular person, one who loved her two boys even when they caused her pain. Again, we have another tear-filled moment when she informs her oldest son why she chose adoption when she was perfectly capable of bearing children.
Octavia Spencer
The second returning Oscar winner (and the only one to return to the same category), Spencer was the only performer singled out for
Hidden Figures
. Spencer also makes history as the first black Oscar winning actress to be nominated again
after
her win (Hattie McDaniel never was renominated, and as of today neither Whoopi Goldberg, Mo'Nique, or Halle Berry have received another nomination). As Dorothy Vaughn, one of the real-life African-American women whose work at NASA during the Space Race helped get men to reach the stars, Spencer balanced a quiet strength with strong determination. Not as retiring as Taraji P. Henson's character, not as forthright as Janelle Monae's character, Spencer made her presence known, becoming a role model for all regardless of race and/or gender.
Michelle Williams
Whoever dismissed Williams for starting out in the tawdry teen drama
Dawson's Creek
is a fool onto him/herself. Williams has been the only member of
Dawson's Creek
to have moved long past the series to establish herself as one of our top actress. As Randi, the grieving mother and wife who attempts to build her life again after a horrible tragedy upends her if not idyllic at least accepted life, Williams again shows her extraordinary range and talent. This, her fourth Oscar nomination, shows that Williams continues to be among our best younger actress working today.
Closing Thoughts:
It's a strange thing that Supporting Actress is both a tough competition and the last surviving lock for one nominee. Every one of these nominees would be worthy of winning. Each gave a strong performance, each in a searing drama (with the exception of Spencer, none of them had any light moments in their roles). It's a heavy-drama slate, but it's one that is rich in performances. Still, there can be only one, and almost from the get-go Viola Davis has been ahead and no one has ever proven themselves to be a serious challenge. Unlike other categories where once-certain winners found themselves collapsing, Davis has not faced anyone to threaten her dominance. While I wish there were other nominees, like Spencer and Harris'
Hidden Figures
and
Moonlight
costar Janelle Monae, I think the winner is almost a given.
My Prediction: Viola Davis
My Rankings:
Viola Davis
Octavia Spencer
Michelle Williams
Nicole Kidman
Naomie Harris