Well, as we approach another year where the Kennedy Center Honors will be trotted out (we're pulling for you, Betty White), I'm throwing my two cents in and submitting my own suggestions.
Jane Fonda
Let me state clearly for the record: I HATE Fonda's politics (and I figure, she'd hate mine). She, to her credit, has kept a consistency in her thinking: from Hanoi Jane to Baghdad Barbarella. However, I will be the first to say that as an actress, few have come better. Over her career she has remarkable performances:
Klute, They Shoot Horses, Don't They?, On Golden Pond, The China Syndrome, Coming Home, Monster-In-Law
(OK, maybe that wasn't her finest hour). Still, in spite of her views, she's still remained a star and a consummate actress.
Harrison Ford
How can it be that Harrison Ford has been nominated for an Oscar ONLY ONCE? Think of the films he WASN'T nominated for: the
Star Wars
trilogy, the
Indiana Jones
trilogy,
The Fugitive, Blade Runner, Air Force One, American Grafitti, The Mosquito Coast
. His only nod came for
Witness
, and the fact that he didn't win isn't shocking--it's the fact that he's been consistently overlooked. Throught it all, he's always been professional, a hallmark of a great actor as opposed to a great star (even if he is both).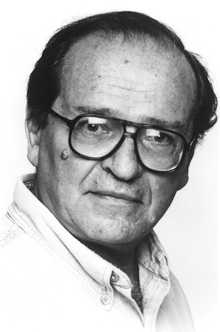 Sidney Lumet
12 Angry Men. Long Day's Journey Into Night. The Pawnbroker. Fail-Safe. Murder on the Orient Express. Dog Day Afternoon. Network. The Verdict. Before the Devil Knows You're Dead
. Directed by: Sidney Lumet. Enough said.
Bernadette Peters
On this one, I'm going by reputation more than anything else. She is a Broadway legend. Her career has been made on the stage as one of the premiere divas of the Great White Way, and her résumé includes a galaxy of legendary shows: Sunday in the Park With George, Into the Woods, A Little Night Music. Now I confess, I don't know that much about stage musicals, but I do know that the name Bernadette Peters is held in high regard by critics and Broadway audiences. Therefore, I think this is a safe choice.
Carly Simon
This choice has nothing to do with the fact that
You're So Vain
. It's just that
Nobody Does It Better
. She holds her audiences in
Anticipation
and no matter how far one would
Let The River Run
her voice and songwriting are both inspiring new generations and remarkably current.
Neil Young
Cantankerous contrarian Canadian, isn't he? Whether mourning "four dead in
Ohio
", telling us of how
The Needle & The Damage Done
, or calling on us to "
Let's Roll
" after September 11th (especially given most artists still shy from addressing that particular event), he certainly hasn't been anything but brilliant in his songwriting. I have no idea if he has found one with a
Heart of Gold
under that
Harvest Moon
, but so long as he has anything to say (and he has plenty to say), we'll all keep on
Rockin' In the Free World
.
I don't know if we'll see any of these people get the Kennedy Center Honors they deserve this year, next year, or ever. I just think it's nice that we not forget that when it comes to the arts, we haven't done all that bad.