Any actor with a modicum of artistic (and Academy Award) aspirations will invariably be drawn to 'inspirational' biopics. If the character has a disability, all the better. Gives one a chance to show his range by showing his limitations, or rather showing how skilled he is by not using his whole body.
Eddie Redmayne is the worst of this lot for he was actually rewarded for his monstrous performance in and campaigning for
The Theory of Everything
. However, his shameless Oscar-bait and more brazen Oscar campaigning inspired many an actor to give 'Redmayning' a go in his efforts at Oscar immortality. A case can be made that Matthew McConaughey did succeed in Redmayning his way to an Oscar via
Dallas Buyers Club
. For the most part though, the streets are littered with failed efforts to build on Redmayne's Machiavellian cinematic career.
Then again, we're still waiting to see if Tom Holland will also try a little Redmayning by eventually playing Louis Braille in something with a faux-inspiring title like
The Sight of Touch
or something equally awful.
Jake Gyllenhaal tried to Redmayne his way to an Oscar via
Stronger
. Benedict Cumberbatch tried to Redmayne his way to an Oscar via
The Imitation Game
. Granted, homosexuality is not a disability but the film played up Alan Turing's potential Asperger's as said disability.
Scattered among the dashed hopes for lofty praise and statuettes is Andrew Garfield in
Breathe
.
All three failed to win Oscars for their films, with only Cumberbatch managing a nomination, but bless them for trying.
As a side note, it's interesting that these 'respected thespians' are now working in franchises post-Oscar glory, with only Redmayne himself not shilling in comic-book films, but I digress.
Breathe
plays like a parody of these 'inspiration' biopics, parody made worse by the fact that everyone involved is so totally sincere.
Robin Cavendish (Garfield) and Diana (Claire Foy) quickly fall in love, marry, and move to Kenya where Diana finds she's pregnant. Robin, however, contracts polio, nearly dies and is condemned to a few months of immobility before death.
Diana will not accept this diagnosis nor Robin having to live out what little life he has in a hospital. Insisting on taking him to their new home and son Jonathan, they build as idyllic a life as possible. Robin also pushes his friend Teddy Hall (Hugh Bonneville) to build a chair that will give the ventilator-bound Robin something akin to mobility. With his portable breathing machine, Robin now lives his life working to bring his device to those forced into iron lungs until his years of ventilator use has corroded his lungs to where he may end up drowning in his own blood.
With that, he decides that his time is up, throws a farewell party and elects to die, Diana and the teen Jonathan at his side.
For a film titled
Breathe
, the whole thing is surprisingly airless, drowning in its good and noble intentions. Jonathan Cavendish produced
Breathe
, and one can have a great deal of fun speculating exactly whether
Breathe
was a tribute to his parents or a way to work out any psychological issues he had about them.
The Robin and Diana in
Breathe
are simply not human. There is never a sense of conflict or sometimes emotions apart from 'joy' and 'triumph'. It takes an hour for Diana to show even a slight sliver of anger or fear about Robin's condition, but for the rest of
Breathe
she is the doggedly cheerful, loyal wife, forever standing by her man.
As a side note, the Oscar campaign for
Breathe
slotted Foy for Supporting Actress consideration. How could anyone think hers was a supporting role given she was clearly a co-lead and was probably on screen for the same time or slightly longer than 'Lead Actor' Garfield? Her character was supportive to an almost saintly manner, but Foy was clearly a Leading Actress.
Foy's performance really gave Diana nothing of substance apart from looking on adoringly and with nary a complaint at Garfield, though I confess laughing out loud when she was given the grim news of Robin's polio. Her face was hilarious, expressing more irritation than devastation.
I also laughed heartily at Garfield's performance. It consisted mostly of grins, but at one point where the film wants us to be terrified that his life was in danger, Garfield's face and clicking elicited howls of laughter from me. I kept telling myself 'I shouldn't laugh! I shouldn't laugh!', and I was certainly not laughing at a disabled man's potential death but in how
Breathe
portrayed it. Garfield had no real emotion in
Breathe
, nothing to make Robin a genuine person or even personality.
He, Foy and everyone on screen really was so blank in
Breathe
, forever suggesting these were people but never coming across as people. It's a poor sign when Diana Rigg in a cameo showed more of a character than the leads. You had the prissy and racist lead doctor Entwhistle (Jonathan Hyde) forever complaining, stomping about and saying how "You'll be DEAD in six weeks!" Entwhistle's racism was directed at the Indian Dr. Khan (Amit Shah), as close to comic relief as
Breathe
gets with his slightly befuddled doctor.
In short,
Breathe
had character
types
, but not flesh-and-blood characters.
William Nicholson's screenplay was simultaneously slavishly worshipful and accidentally hilarious, and perhaps that is where
Breathe
's greatest issue lays (though it has other problems). The film is simply far too worshipful towards its subjects. Robin and Diana have no flaws, and the film romanticizes them to the point where one almost wants to mock them.
When the Cavendishes go to Spain, I actually was hoping the stranger giving Diana's brother Bloggs (Tom Hollander) a ride to get a to a phone would end up murdering him.
I was also hoping General Franco would pop up too. Certainly would have livened up the film. That the film ends up having a fiesta amid all this makes it look faker even if perhaps this actually happened and wasn't artistic license.
Nicholson's script was also shockingly cliched. When we see the toddler Jonathan playing with his dog near Robin's bed, who here didn't expect said puppy to literally pull the plug? When, while driving in Spain, Diana asks Bloggs to plug in the ventilator, who here didn't expect said ventilator to blow a fuse? Not only does it not come as a surprise that these things happen, the film all but screams that we should wait for said things to happen.
Breathe
has other odd choices. While Nitin Sawhney's score is at times appropriately lush, other times it seems wildly out of step with the scene. For example, when Bloggs has to get to the phone after accidentally blowing Robin's fuse, the music seems curiously cute and light for what should be a very serious moment. It's almost comedy music. That Lee Marvin's version of
Wand'rin Star
plays when Robin rides for the first time in the front seat or Robin twice enters a large gathering to Verdi's
Triumphal March
from
Aida
playing only punctuates the oddness of it all.
Andy Serkis in his directorial debut I think really wanted to make an inspirational and lush film. He got the latter part right but the former was floundering. The subject alone is not enough to make the film inspirational or moving. It should be a fascinating topic, but
Breathe
was so hung up on making Robin and Diana Cavendish this oh-so-perfect and loyal and 'courageous' couple that they and their circle end up rather dull and distant.
Breathe
is a film more interested in being pretty than in being good. To its credit it is very pretty looking, as are Garfield and Foy. If the film had ended with the creation of the basic rudimentary portable breathing machine and spent more time introducing Robin and Diana, then we might have had a film.
Instead, what
Breathe
ended up as was either a case for canonization of Mr. and Mrs. Cavendish or worse, a spoof of so many 'inspirational' biopics. Either way, it's a poor way to chronicle this story.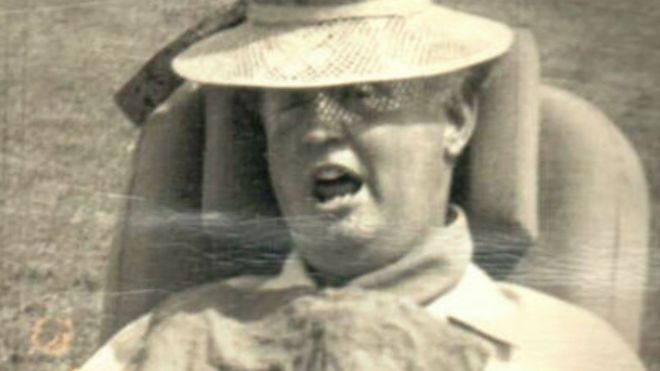 1930-1994

DECISION: F