We Only Said Goodbye With Words...
From the moment we open with
Amy
, the new documentary of the late singer Amy Winehouse, we see that she was above all else, an extraordinary talent. The film begins with her cover of
Moon River
, a beautiful, jazzy rendition that shows us the depths of her talent. Had she stuck with her original notion of being a jazz singer, performing at small, intimate clubs and following her heroes Dinah Washington, Sarah Vaughn and Tony Bennett, I think Amy Winehouse would have been happier...and more importantly, alive. As it so happens, Amy was done in by a variety of forces external and internal.
Culled from hours of private home movies and off-screen interviews,
Amy
follows the same method that director Asif Kapadia followed in his masterpiece,
Senna
. Here we have another extraordinary examination of another extraordinary life, one that goes beyond the jokes, the shock, the scandals, to present us a very competent but at times insecure woman, who truly believed she wouldn't be famous and who in the end, just couldn't get over that final hurdle of self-damage.
Most of
Amy
comes from home movies shot throughout her life, from her childhood through her early days and down to various gigs pre-fame. It's interesting that we see an Amy who was at times genuinely happy, vivacious, funny, nowhere near the persona of this gloomy drunk, scowling at the world and thoroughly disheveled.
However, while for a time she did have a focus on the music she so loved, into her life comes Blake Fielder, the Bobby to her WHITNEY! The two formed a very toxic relationship, and Amy soon became fixated on Fiedler to the point of blinding herself to just how bad he was with her. It was with Fielder that Amy began using heroin and crack cocaine (when in the past her vices were alcohol and marijuana, the former being especially potent). Fielder was really bad for Winehouse, but she couldn't see it.
She also couldn't see that others around her, from her family (in particular her father Mitchell) to her team were at times not helpful. Mitch, for example, vetoed the idea of Amy entering rehab (hence the line, "And if my Daddy thinks I'm fine" from her signature song,
Rehab
). This decision to not cut her off at the pass before the fame really hit, before the paparazzi really hit, before she became the subject of ridicule, pretty much doomed her to her fate.
Not that her toxic relationship with Fiedler helped any.
Still, we see that behind the disheveled appearance and slurred performances (Belgrade being so sad to watch), we see that Amy Winehouse was actually a pleasant, even shy person. One of the most heartbreaking scenes in a pretty heartbreaking film was when she recorded a duet with her idol, Tony Bennett. Her nervousness and insecurity come through, and Bennett, ever the classy professional (he records in a suit and tie), calmly tries to guide her and reassure her.
Early, when Tony Bennett of all people announces her Grammy win, Amy is already amazed that he would possibly present her with music's highest honor. "Tony Bennett!" she tells her dad when due to legal reasons she had to perform at the awards via satellite from London. When he announces her name as the winner, the genuine shock and almost innocence we see in her face is beautiful. Sadly, one of her lifelong friends remarks that Amy tells her that it was all so boring without drugs.
The editing, particularly the sound editing, is one of the best I've seen (again, matching
Senna
). How we fade in intensity from just her vocals to the full version of
Back to Black
is amazing.
Amy
is really a sad, sad film. Her death on July 23, 2011 came just when everything seemed to finally be coming together. She was off drugs, she was coherent, she realized the damage she'd done (her friend commented that Amy kept saying, "I'm sorry" over and over, and was lucid and upbeat). She was focusing on returning to the music she so loved. It looked like she was back on track, but that old alcohol wouldn't let go. Her heart just gave out. There were several moments that just made me want to cry to see this girl, who at one point was vivacious and eager to create something, turn into what she became. It was so sad to see a good girl reduce herself to what she ended up as.
Still,
Amy
is a reminder of a great talent done in by herself and by others. We can focus on the music, we can focus on her gifts as a singer and songwriter, one who when she was good, she was very, very good.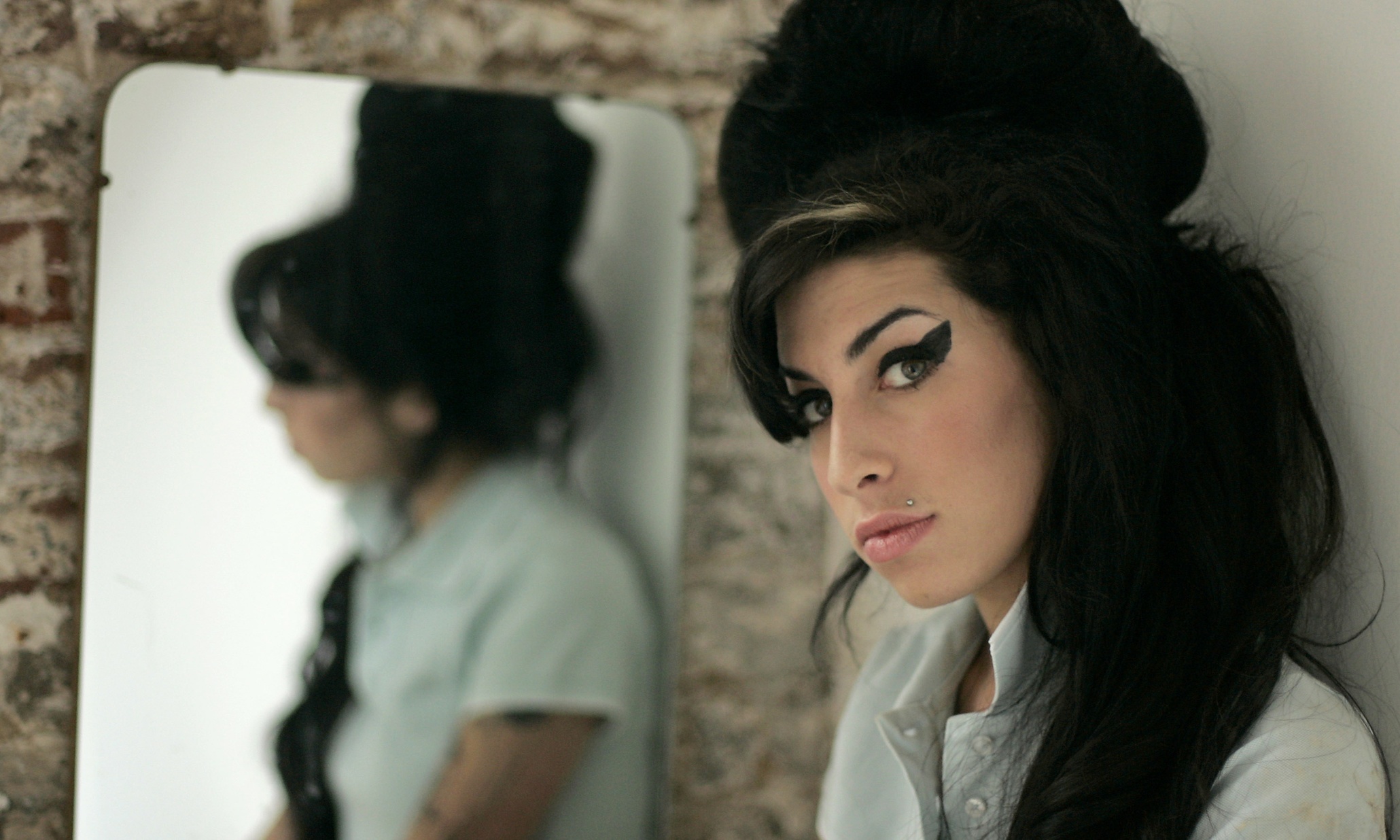 1983-2011
DECISION: A-