We're Kennedy Center Honorees,
And It Makes Me Wonder...
Eventually, I figured I would get one right (Thank you Mr. Hoffman). Still, on the whole I have an abysmal record for selecting Kennedy Center Honorees.
Then again, so does the Kennedy Center.
Be that as it may I remain undeterred, even as they start gleefully slipping into irrelevance, even parody (OPRAH WINFREY?! LED ZEPPELIN?!)
Therefore, I present more suggestions for candidates for the Kennedy Center Honors.
Shirley Bassey
Please, her rendition of
Goldfinger
is enough to ensure Dame Shirley Bassey immortality. Dame Shirley has overcome circumstances that would have sunk almost anyone else (questionable birth, death of a child) and has continued to amaze the public with the power of her voice.
While not as big a star in the United States as she is just about everywhere else, Bassey still continues to interpret songs from the past and present in her own extraordinary voice. Personally, I prefer her rendition of
Get the Party Started
over Pink's, but that's just me.
John Fogerty
I imagine John Fogerty to be a cantankerous man (his feud with the other members of Creedance Clearwater Revival being notorious, making the De Havilland-Fontaine feud seem downright genteel). Still, his output of songs, both with CCR as well as on his own, has been extraordinary, from his fury in
Fortunate Son
to his whimsy in
Lookin' Out My Backdoor
and the nostalgia-tinged
Centerfield
.
Fogerty's music is one that both the working-class and the intelligentsia can embrace. We've been singing his songs for more than half a century. It's time we acknowledge his contribution to American music.
Billy Joel
Yeah, I'd say he was a
Big Shot
. How can you go wrong with the
Piano Man
? One is always in a
New York State of Mind
when listening to Billy Joel.
Billy Joel has been crafting some of the most memorable pop songs for close to forty years, and although he's turned his attention more to composition than songwriting, his legacy is still secure. In his career Joel has always sought new ways of expressing music, be they soft ballads, doo-wop, or even one with a harder edge to it...
It's Still Rock and Roll to Me
. The scope of songs Joel has written is one to marvel at. We all know at least ONE Billy Joel song.
What can one say? Billy, we love you
Just the Way You Are
.
Shirley MacLaine
If nothing else, we could get some good jokes about aliens and past lives.
So Shirley MacLaine may be a bit nutty, but she still is a first-rate actress. Starting out working with the likes of Frank Sinatra (in
Some Came Running
) and David Niven (in
Around the World in 80 Days
...and sorry, but I never believed she could be an Indian princess), MacLaine has been in some important films (such as her debut in
The Trouble With Harry
--one of Alfred Hitchcock's rare forays into comedy, albeit black,
The Apartment
and
Terms of Endearment
). She is still working at 78, having made a film (
Bernie
) and going on to
Downton Abbey
.
Besides, her brother Warren Beatty has already been honored, so now let's put it all in the family.
Wynton Marsalis
One of the great proponents of the great American art form of jazz, Wynton Marsalis has set a standard of excellence throughout his career. A member of the influential Marsalis musical family, Wynton has not only been a master musician in his own right, but a goodwill ambassador of both the U.S. and his beloved jazz around the world.
Liza Minnelli
Maybe Liza Minnelli is bonkers. At the very least, she has a certain joie de vivre that makes her look rather unstable. However, Minnelli has earned the praise she has received, whether it is with her turn in
Cabaret
or her one-woman show
Minnelli on Minnelli
.
Liza (with a Z) if nothing else is a survivor, both of her own personal issues and career setbacks. Certainly nowhere as big as she was in her Cabaret/Arthur days, Minnelli still draws crowds, whether it was her performance in
Arrested Development
or on stage, she still a trooper.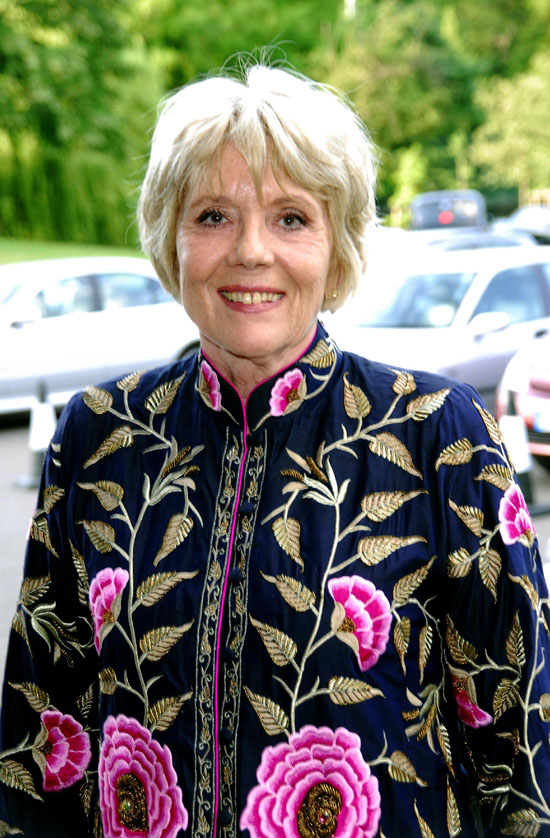 Diana Rigg
You start out as Miss Peel, one of the hottest agents on television, in
The Avengers
. You then become one of the best Bond Girls in
On Her Majesty's Secret Service
. Somewhere in all that you become one of the most respected Shakespearean and theatrical actresses still working today. Isn't that enough for a Kennedy Center Honor?
Diana Rigg in her career has kept a balance between being hot (see
The Avengers
), the respected (her theater work) and the comic (I have a soft spot for
The Great Muppet Caper
). She still is working, appearing in both
Doctor Who
and
Game of Thrones
. Through it all, Dame Diana Rigg has earned the respect of her peers for her dedication to her craft.
These are new suggestions, but perhaps the Kennedy Center Honors would like instead to honor instead a far worthier group of performers, such as these:
Personally, I don't see what the fuss is all about. I couldn't tell a Liam from a Harry from a Zayn (they all look pretty much the same to me), but if they want ratings....