There are six people I wouldn't vote for in this picture...
I'll be skipping this year's Kennedy Center Honors since the idea of honoring both David Letterman (who frankly is no longer funny) and Led Zeppelin (which A.) isn't an individual and B.) technically is no longer around since John Bonham's death) are not worthy of what is suppose to be America's highest artistic award of merit. Yes, the Zeppers have passionate devotees, and I'm not saying they aren't a good band. Led Zeppelin is a great band, worthy members of teh Rock & Roll Hall of Fame...where they belong, not at the Kennedy Center's desperate grab at ratings.
It's just that we once honored people, or duos (the Nicholas Brothers, Kander & Ebb, Lerner & Lowe, Davis & Dee, Comden & Green) not groups. Why didn't the Kennedy Center Honors say The Who (rather than just Daltry and Townshend) or The Beatles (poor Ringo, always getting left off while Sir Paul McCartney takes the bows)?
My reason for objecting to presenting Led Zeppelin a Kennedy Center Honor is very simple: it opens the floodgates to making this award a quasi-Hall of Fame situation. On
the official KCH website
people are already suggesting Rush. RUSH! I can't fathom the idea of the Foo Fighters giving us their version of
Tom Sawyer
. THis is what happens when a defunct rock band is seen as more worthy than say someone who has won an Oscar, a Tony, a Grammy, and an Emmy. She just happens to be Hispanic, and we know what the Kennedy Center thinks of them...
Well, now I have not offered suggestions in a while, so I'm taking this Christmas Week to submit names once again, ones that will be ignored as the Kennedy Center gets ready to salute The Beastie Boys and Pia Zadora. In the times I've offered my suggestions only one, director Sidney Lumet, has died, so hopefully these candidates of mine will still be around next year.
Carol Channing
Imitation is suppose to be the greatest form of flattery, and few stars have been as widely imitated as the delightfully daffy Carol Channing. The original Dolly Levi in
Hello, Dolly!
, she also originated the role of unabashed golddigger Lorelei Lee in
Gentlemen Prefer Blondes
(a somewhat ironic feat given that Channing is part African-American, the daugher of a biracial father).
Channing has been performing on stage for 70+ years (top THAT, Zep) as well as occassionally entering film (earning an Oscar nomination for
Thoroughly Modern Millie
) and is one of the last stars of the Golden Age of Broadway still performing.
Francis Ford Coppola
The films that Francis Ford Coppola has written and/or directed are an astonishing body of work. The first two
Godfather
films alone would make him worthy of all the honors that can be given (the less said about
The Godfather Part III
the better). However, look at some of his other films which he's worked on:
Patton, The Conversation, Apocalypse Now
.
Francis Ford Coppola has been at the forefront of independent films, and he still works today. There are other films that perhaps have not gotten the due they deserve (
Peggy Sue Got Married, Tucker: The Man and His Dream, Bram Stoker's Dracula
), but Coppola continues to be an inspiration for future filmmakers seeking to tell their own stories as how they see them.
Annie Lennox
Grammy and Oscar-winner Annie Lennox has reinvented herself time and time again, producing with both The Eurythmics and on her own. Her unique voice has been heard for more than thirty years, creating some of the most memorable songs such as
Sweet Dreams (Are Made of This), Here Comes the Rain Again, Walking on Broken Glass, Why
, and the theme to
The Lord of the Rings: The Return of the King
,
Into the West
. In all her incarnations, Lennox has continued to be an innovator for women singers.
Moreover, Annie Lennox's charity work, particularly on AIDS (an issue sadly no longer at the forefront) has raised millions for research and treatment. An activist and singer, Annie Lennox has never wavered on either front.
Ian McKellen
Ian McKellen's second act has been nothing short of astonishing. A whole generation will know him as either Gandalf in the
Lord of the Rings
trilogy or as Magneto in the
X-Men
trilogy. However, there is more to McKellen than either a wizard or a mutant.
A long stage career in his native Britain, his performances in such films as
Gods and Monsters
or in television miniseries such as
Rasputin
show his range as an actor. McKellen has granted appeared in junk, but on the whole his entire career has been one where the respect other actors have for him is unquestioned.
Martin Sheen
Oh, look Kennedy Center: I managed to find a Hispanic!
It's a mere coincidence that I suggest both the director and star of Apocalypse Now, but while Sheen may be best known today for
The West Wing
(where he played an even more romanticized version of Barack Obama before the President was elected) Sheen has done much more work in film and television.
Look at his turn in
Badlands
, or
The Subject Was Roses
, or
The Departed
, or even
The Amazing Spider-Man
. Sheen has had a long career in television, stage, and screen, and still at 72 has not let up either in his career or his outspoken political views (some that I share, some that I don't).
James Taylor
Y
ou've Got A Friend
in James Taylor, with his sweet sound and gentle voice. He's been singing and writing songs for now forty years, some which have become standards::
Fire and Rain, Mexico, How Sweet It Is
.
Taylor has never stopped working and is still influencing other singer/songwriters today.
Well, these are my newest crop of recommendations for the Kennedy Center Honors, unless of course they opt for more worthy honorees, such as...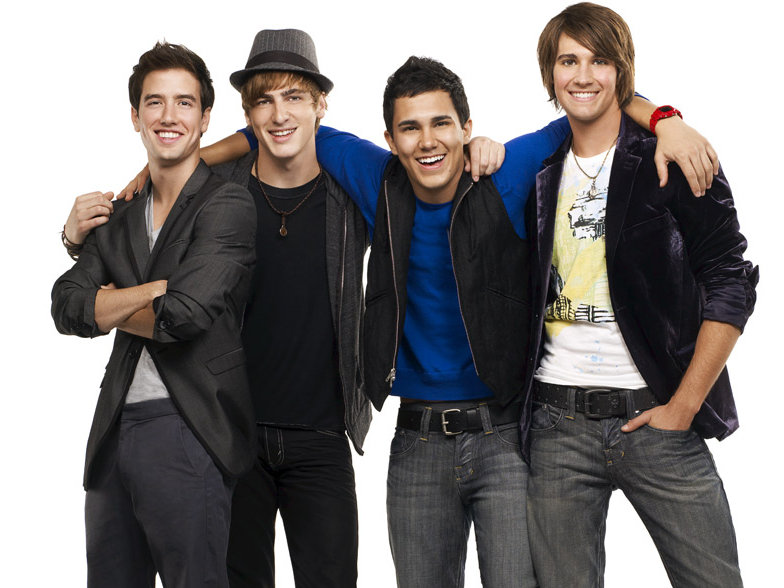 WHAT? I'm sure they're nice kids...